Our most reliable market timing indicator is a  system that "trades" the CBOE VIX Index, a measure of option volatility in the S&P500 Index.  While the VIX index itself is not tradable, the system provides a signal that can be used to trade products such as VIX futures, or ETF products like the VXX and XIV.  Since the VIX index is correlated negatively with the market, the system can also provide a very useful signal to time market entries and exits (or when to add to positions) in equity portfolios.
Since 1992 the system has "traded" 238 times, with 81% accuracy (i.e. 8 out of ten trades were profitable).  The profit percentage is even higher on the long side – around 89%, although short signals tend to be more frequent than long signals by a factor of more than 2:1.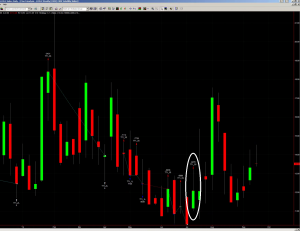 (click to enlarge)
Since the start of 2014 the system has issued 9 signals, 7 of which were profitable.  The latest signal was generated on July 11, when the system went short the VIX at 12.08.  At the time of writing, the trade is underwater, with the VIX at around the 14 level.  It is not at all uncommon for a trade to lose money initially, and this one may still work out.  The more important point, however, is this: the system is not behaving as it did during previous market crashes in 2000-01 and 2008-09, periods in which it made very large gains of 42% and 28%, respectively.  The more modest return of +1.59% in 2014 suggests that the market has not yet entered the long-awaited correction anticipated by so many.  Indeed, I would hazard a prediction that we will see a return to the 2,000 level in the S&P500 before any such correction occurs.  The merchants of doom may  have to wait a little while longer for their worst case scenario to play out.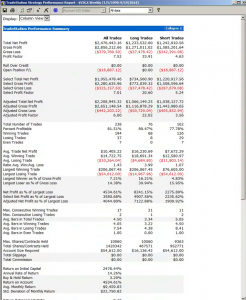 (Click to enlarge)